Surgical Instuments - Overview
We have been manufacturing reusable Surgical Instruments since the formation of the company in 1948. We are able to supply our instruments either branded and CE marked with the Dixons name or on an OEM basis to own branders. We are a major OEM supplier to the majority of the British trade.
All of the Surgical Instruments that we supply have been manufactured outright in our factory in Wickford, Essex, using a combination of the latest CNC controlled machines along with the manual skills of our experienced craftsmen. This approach enables us to make Surgical Instruments in the most efficient way possible whilst still retaining that finishing touch required for truly excellent instruments. We work under an ISO 9001:2008 and ISO 13485:2003 certified Quality Management System which is audited by a UKAS approved accreditation body. We maintain full traceability throughout the manufacturing process, back to raw material certificates. All of our products are laser marked with a LOT number, which allows us to trace back to the relevant manufacturing records.
At the end of the manufacturing process, all of our surgical instruments are cleaned in an ultrasonic bath using an environmentally friendly detergent, and passivated in an ultrasonic bath using citric acid. They are then subjected to 100% inspection by our inspector using a variety of optical and metrology instruments.
All of our Dixons branded Surgical Instruments are supplied laser marked with the following:
CE Mark
Dixons Logo
Dixons Product Code
LOT Number
We would like to extend an invitation to visit our factory, to see how we manufacture our products, and would challenge you to ask your other suppliers if they are able to offer this service. If you are interested in taking up this offer, please contact your distributor.
We manufacture a very wide range of instruments, suitable for many areas of surgery, including: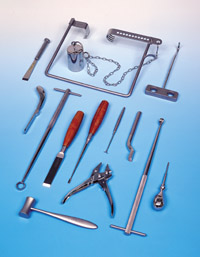 Orthopaedic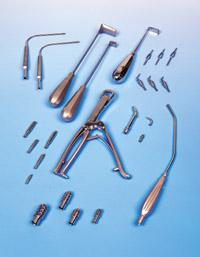 Thoracic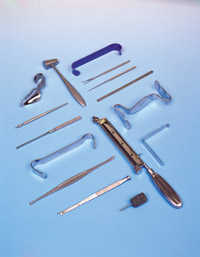 Plastic and Maxillo Facial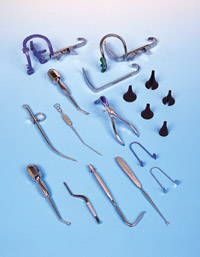 Ear, Nose and Throat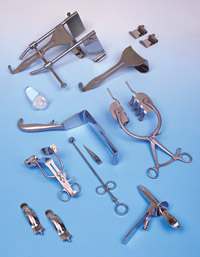 Proctology