News
June 2014
Mazak Variaxis i-500 5 Axis Vertical Machining Centre Ordered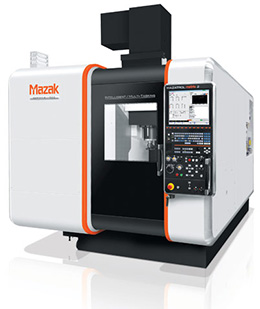 To enable us to continue to progress into more complex work for the Orthopaedic sector, and other precision markets, and following an exhaustive 6 month search of the machine market, we have placed an order with Mazak for a new Variaxis i-500 5 Axis Vertical Machining Centre.
We are having the machine supplied with a Renishaw RMP600 Probe and an NC4 Non-Contact Laser Tool Setter, along with Renishaw's Inspection Plus software. This software provides an integrated package of macros which allows programming of the Probe cycles from within our CNC programs.
We expect to take delivery of the machine in October 2014.